Ela Foundation is a non-government registered charity devoted to nature education and conservation. Some of the major projects executed by us are:
EDUCATIONAL ACTIVITIES –:
We conduct the unique 'Certificate Course in Basic Ornithology' jointly with M.E.S. Abasaheb Garware College, Pune. The course is running since 2003 and more than 600 participants have completed the course successfully.
We conduct lectures, workshops and audio-visual presentations in urban and rural schools, colleges and institutions to promote nature conservation through education.
Sanskrit article कृषिवलमित्रम् ('Krushivalmitram') written by Dr Suruchi Pande about the importance of owls was included in the 9th grade textbook of Maharashtra State board schools.
BIRD RINGING –:
Ringing of Grey Herons and Painted Storks in collaboration with Forest Department, Maharashtra and Bombay Natural History Society.
STATUS SURVEYS –:
Status survey of Indian Pelagic Birds off the West coast and Lakshadweep Archipelago in the Arabian Sea.
Pelagic and Endemic bird survey of Andaman and Nicobar Islands, Bay of Bengal, jointly with Ecological Society, Pune and Indian Coast Guard.
Habitat preference and population estimates of shrikes Lanius spp;
Black Stork in India; Marine Terns nesting on the Vengurla Rocks archipelago India;
Heronries in Kokan;
Spotted Owlet Athene brama brama and Great Horned Owl Bubo bengalensis in Western Maharashtra;
Rankala Lake, Kolhapur and Indian Peafowl at Morachi Chincholi, Pune.
Status Report of Indian Edible-nest Swiftlet Collocali unicolor (Jerdon) in Western Ghats, West Coast and Islands in Arabian Sea, India': Status Survey of Endangered Species. Published by Director, Zoological Survey of India, Kolkata.
DISEASE MONITORING –:
Surveillance of Highly Pathogenic Avian Infl uenza-Bird Flu-HPAI-H5N1, in wild and migratory birds in India, jointly with National Institute of Virology, Pune since 2008.
ACTIVE NATURE CONSERVATION –:
Rescue of injured grey herons at Dalaj, Indapur,Pune.
Protection of Bhadalwadi Heronry, the largest recent heronry of endangered Painted Storks in India, by sensitizing local people about the conservation issue, with the help of Forest Department.
Identification of Illegal poaching and smuggling of nests of Indian Edible-Nest Swiftlets Collocalia unicolor, at Vengurla Rocks Archipelago in Arabian Sea.
PAPERS AND ARTICLES ON ORNITHOLOGY IN JOURNALS AND MAGAZINES –:
More than 45 Scientific papers and several articles are published in Indian and foreign peer reviewed reputed journals and magazines.
BOOKS ON WILDLIFE BY MEMBERS OF ELA FOUNDATION ( IN MARATHI) –:
Vilakshan Pakshi (ISBN-81-86411-47-X).
Soyari Vanachare, by Satish Pande.
Pakshi, Published by Kesari Publication, Pune,
Pakshihi Susware, published by Ela Foundation.
Maitra Jeevache, published by Ela Foundation.
Pakshanche Sthalantar published by Ela Foundation.
Lonavala Khandalyache Pakshi, jointly by Ela Foundation and Tata Power Company.
Ase Astat Pakshi jointly by Ela Foundation and Diamond Publications.
Koalache Sobati,by Suruchi Pande.
PRODUCTION OF VIDEOS BASED ON ORIGINAL RESEARCH –:
The Amazing Birdlife of Jamnagar.
Fire Brigade to the Rescue of Grey Herons.
Fostering the Bonelli's Eagle.
Eagle's Nest-A Rescue.
Secret Life of the Screech Owl.
Coral Island Lakshadweep-A Threatened Paradise.
Red-headed Falcon: Fight for Survival.
Bird ringing of herons and storks at Bhadalwadi.
Kingdom of the Eagle Owl-The enigmatic life of Bubo bengalensis is depicted for the first time on screen.
COLLABORATIVE WORK WITH SOME OTHER INSTITUTIONS –:
Zoological Survey of India, Indian Coast Guard, Forest Department, Maharashtra, Bombay Natural History Society, National Institute of Virology, Pune, Ecological Society, National Chemical Laboratory, Pune, Governments of Haryana, Madhya Pradesh and Chhattisgarh; Tata Power Company,;Jawaharlala Nehru University, New Delhi.
Founder Trustee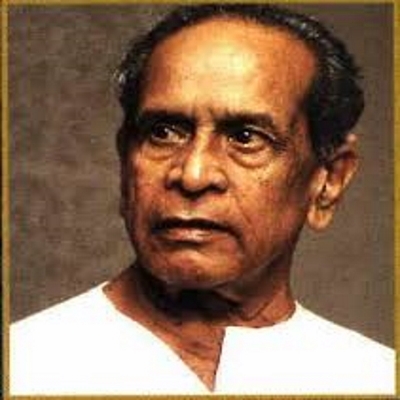 Bharat Ratna Pt. Bhimsen Joshi
Founder Trustee, Ela Foundation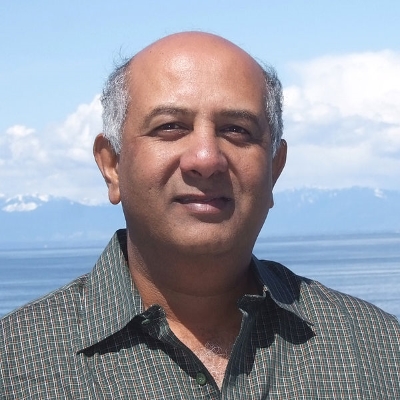 Prof. Dr. Satish Pande
MD, DNB, PhD, Fellow Mah. Academy of Sciences.Fellow of the Linnean Society of London, Director, Ela Foundation and OENSL, Editor, Ela Journal, Interventional Radiologist and Sonologist- KEM Hospital, Pune and Medicare Diagnostic Center, Pune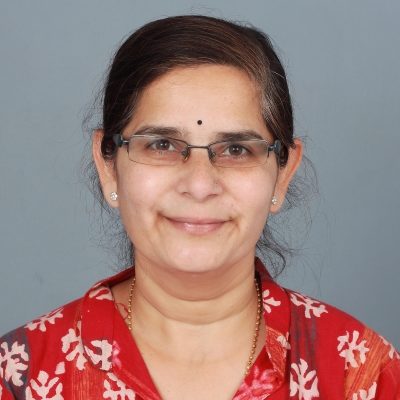 Dr. Suruchi Pande
PhD Philosophy, PhD Ethno-Ornithology, Vice Chair, Ela Foundation and Head, Neelkanth Joshi Lab of Ethno-Ornithology, OENSL
Trustee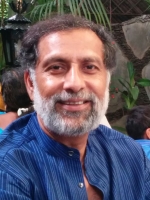 Prashant Deshpande
Trustee, Ela Foundation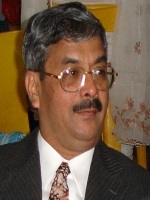 Chandrashekhar Naniwadekar
Trustee, Ela Foundation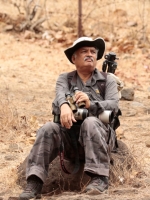 Dr. Satish Karmalkar
Trustee, Ela Foundation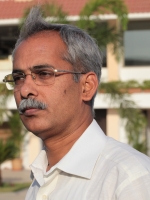 Sanjay Khatavkar
Trustee, Ela Foundation
Team Ela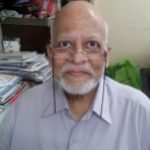 Pradeep Marathe, B.Sc. DBM
Head - Administration, Courses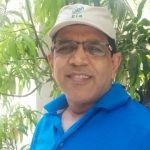 Anant Gokhale, M.Tech. IIT, Powai
Director - Technology and Development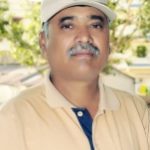 Rajkumar Pawar C.Orn
Management-Ela Habitat And Field Research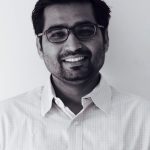 Pramod Deshpande M.Tech. , IIT,Powai,C.Orn.
Software Development and Publications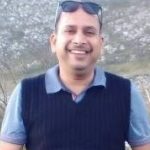 Swapnil Kumbhojkar B.E. , C.Orn. , Game Ranger(Krugar National Park, RSA)
Workshops, Courses and Eco Tours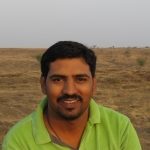 Rahul Lonkar, M.Sc.
Field Research and Conservation - Ela Habitat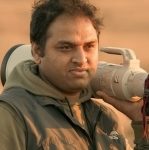 Kiran Ghagde C.Orn.
Director - Ela Films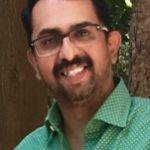 Kiran Velhankar, B. Fine Arts
Design and Publication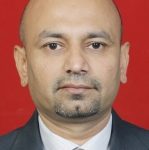 Sudhanwa Rajurkar, B.E. , C.Orn.
Software and Membership Management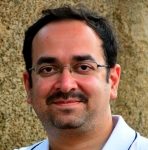 Vaibhav Gandhe, M.Sc. (Instru.), DAC, C.Orn.
Software Support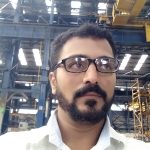 Avinash Nagare, ITI, DME
Field Research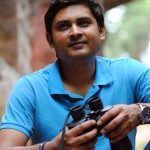 Raghavendra Manavi, BCA, DIE, C.Orn.
Website and Communication